Install hp printer driver
Once you use a computer daily or even once in a while, there is the need to have a printer installed to have your documents printed. It is critical because once this happens, there is easy access into simply sending your documents through without having to set up your devices manually. In this article, we will highlight the steps in efficiently setting up your HP Printer Driver in your 7, 8.1 and 10 versions of Windows.
It may be a hard and complicated task for many, but we will create a simple step by step process to allowing you to understand adequately. Though most times all it requires to connect your printer to your PC is via a cable, it is critical that the drivers are installed to quickly identify the printer when connected and to work efficiently.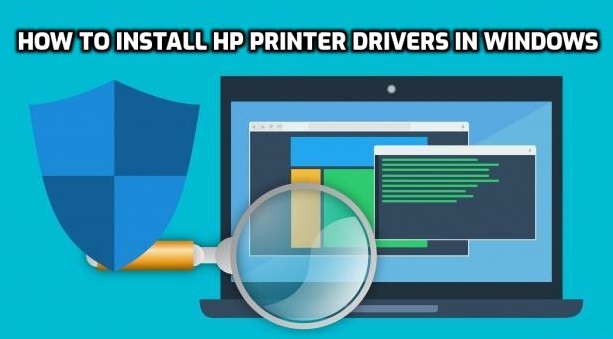 Setting Up Your HP Printer Driver
There are different versions of Windows thus there are different steps needed to install your printer drivers. Here is a guide to working with…
How to Install HP Printer Driver in Windows 7
When setting up on your Windows 7 version, you will need to…
From a blank computer screen, click on start (usually in the left lower corner. After which, you would select the "Devices & Printers" option which would take you to the available devices page.
From the printer's page, go to the top left corner and search for the option "add a printer". Select once you locate it.
Once selected, you will get a printer setup wizard on your screen with two options to choose. It will prompt you to select the method in which you desire to set up your printer, whether via wireless network or with a USB cable. Select the USB option.
The next step will have you selecting "use an existing port" USB port for which you would select the "USB001/USB002 (Virtual Port for USB Printer)" then click next to move to the next stage.
The next involves selecting your printer brand and model from a list of available printers. After choosing, click the next option to begin the installation.
If the previous step was not successful in terms of the built-in driver method not working, you may need to do a little troubleshooting. There will be 2 options available for selection, "Windows Update" and "Have Disk". If you have downloaded your drivers from the official printer website, then you would select the "Have Disk" option that will direct you to add the driver path. However, if you were not able to download, you may need to have Windows update the system and automatically install the drivers.
Once all steps have been successfully completed, your printer driver will be completely installed.
How to Install HP Printer Driver in Windows 8.1
Windows have been designed to support practically all printer types and versions and whether you are setting up on your office or home network, once it is completed, you can usually start using right away. The setup for a Windows 8.1 version of your HP Printer Driver may differ from version 7. Once you have installed, you can always get the relevant support you may need from the Windows team. Here's how to set up on Windows 8.1…
When connecting your PC to your printer through a wireless connection, you may sometimes need to change the setting of your computer. You will need to…
Select system settings (whether by swiping your screen or via the start option with a mouse), then go to "Change PC Settings". Once selected, move to step 2.
Click on "PC and Devices", select the "Devices' option. Once your printer is installed, you should see it listed on the screen under "Printers".
However, if your printer is not installed, you may need to select "Add a Device" and manually the devices via selecting the type and model.
Installing a Local Printer
Installing a local printer wirelessly in the sense that you need to…
Click start and select the "Devices and Printers" tab.
Open the option and select "Add a Printer" then select "Add a local printer".
Once the "Choose a printer port" page opens, ensure the "Use an existing port" as well as the recommended printer port buttons are selected. Click next…
Clicking next will open the "Install a printer driver" page which will allow you to choose your printer type and model. Once completed, click next.
NB: If your printer does not install correctly, you may need to have Windows update your system and have them installed automatically. If no updates are available and you have the CD which you received with your purchase, you may need to install through that option.
Once you have done all the previous steps, follow all the other onscreen steps in the wizard and then click finish.
How to Install HP Printer Driver in Windows 10
If you are using Windows 10, the first and utmost thing you need to do is ensure you set your device to have Windows update the driver software automatically. Once you are positive that they have been downloaded, you need to…
Search for "Change device installation settings", open the option and select "yes" when the page loads. After task completed, select "Save Changes".
Connect your printer to your computer whether via a USB cable, wirelessly or through a wired-connected option.
Install the printer driver through the "Add a printer" wizard (follow the simple on-screen steps).
You can then go ahead and print or scan a document to test if it was installed correctly.
Common HP Printer Problems
Printers are generally a thing that knows how to "act up" or malfunction and most times, at the wrong period. HP printer does have a few issues that are faced while using but can easily be corrected with on-screen solutions or a little support from their website. But what are the most common HP Printer issues that users face? These include:
Every too often while printing, we get a notification that a paper has been jammed either at the front or back of the printer. It is generally caused by a slight shift of an internal element. To correct this issue, you may need to restart so it runs through when powered on or you may have to lift the front/back cover and pull the paper out.
This is most times caused by a driver software error or a break in transmission between the connection from your printer to your PC. This issue can be corrected by canceling that print and restart the process. If the issue continues, you may need to seek help from their support team or re-install the device.
Not Printing Any Document
So many times, when a document is sent to the printer it either falls short of printing or the paper comes blank. This may be a result of technical issues with your system that can most times be fixed without having to consult a technician.